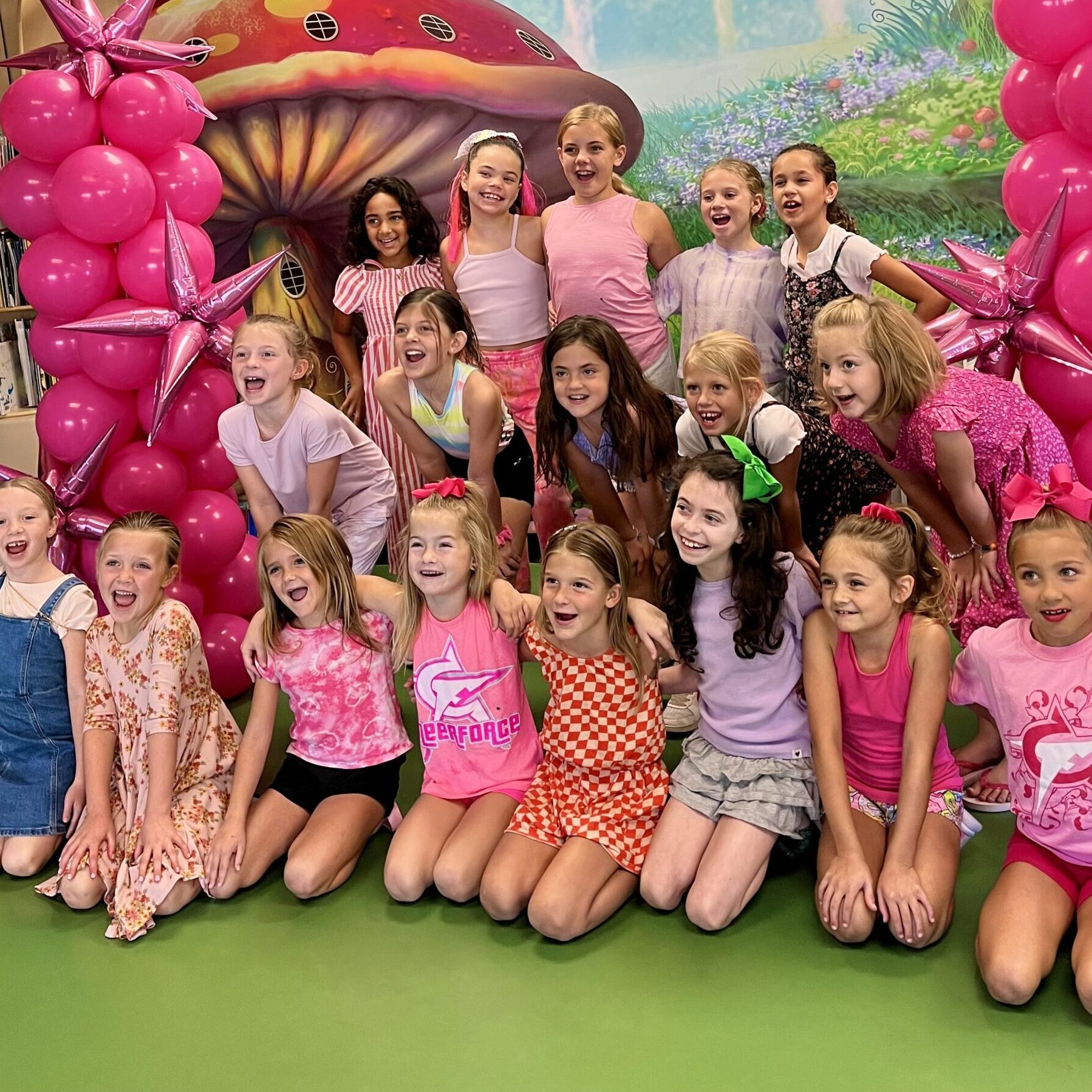 Come celebrate your little one's special day with us and customize your very own pARTy! Choose a theme and our enthusiastic teachers will help each child create multiple studio projects that they can take home. Best of all, leave the mess here!
*You must book your party at least two weeks in advance so that we can ensure adequate staffing and supplies.
*The payment below is a nonrefundable deposit to reserve the party slot, NOT the total price of the party. Scroll down for more party pricing.
About Our Parties
Designed for children 2-9 years old, but we ask that children under 3 are accompanied by an adult at all times.
Parties include one big teacher led activity, four craft stations, unlimited easel painting, unlimited glass window printmaking, a decorated art bag for the birthday child, and time for free play!
Choose from one of our popular, predesigned party themes!
We provide all of the art materials, as well as disposable tablecloths, paper plates, napkins, and utensils.
You provide any other food and drink you would like to serve (including adult beverages!), any ice if you're using a cooler, and any party decorations.
Timing is everything
We open our studio to you for 2 hours on Saturday or Sunday or during the week by special request
From 10:00am-12:00pm, 1:00pm-3:00pm, and 4:00-6:00pm
You may come in 30 minutes early to set up
You have a 15 minute grace period for clean up after your party ends
The Price of Fun
Parties up to 12 children are $410
$15 per additional child up to 30 children
$100 non-refundable deposit, paid below at time of reservation, applies toward your balance; deposit may be applied toward another party time slot within one month of the original party date if you need to reschedule (we will still need at least two weeks notice to plan your rescheduled party); may not be used as studio credit otherwise
Balance will be charged the Wednesday prior to the party after receiving final headcount
If any extra children are added on within 72 hours of the party, they will be charged the day of the party.
We are unable to issue any refunds for "no shows" since extra supplies will already have been purchased and additional staff will have already been secured.
Themes
Choose from one of the following themes and we will customize the activities based on the age of the birthday child and guests!
Put the ART in pARTy/Paint Party
Pixie Paradise/Fairy
Under The Sea/Mermaid
Rainbow Unicorn
Superheroes To The Rescue
Puppy Love
The Purrrfect Party/Kitten
Land Before Time Dinosaur Delight
Flower Power
Princess Party
Tea Party
Car Creations/Transportation
We're Diggin' It Construction Party
Project Runway/Fashion Show
Outta This World/Outer Space
Party Animal/Wild Animal
Seasonal Themes
Boo Bash/Halloween
One Crazy Party for Eight Crazy Nights/Hanukkah
Christmas Crafting
Snow Much Fun/Winter Wonderland/Frozen
Summer Fun
Choose from various party extras to make your day even more memorable!
Art Kit Party Favors: includes three mini bottles of tempera paint, a paintbrush, and art paper, wrapped in cellophane, with a special "thank you" tag from the birthday child ($6/favor)
Decorate your own "Every Child Is An Artist" birthday shirt ($25/shirt)
Face Painting ($55 flat rate for the entire party)
Decorate cupcakes with your guests using edible paint! Includes 12 cupcakes with white frosting, one decorated cupcake to sing to the birthday child, paint palettes for each child filled with diluted food coloring and sprinkles, and paintbrush! ($40 for the first dozen cupcakes and palettes, $1/additional cupcake and palette)
Give us a call! 480-621-6155