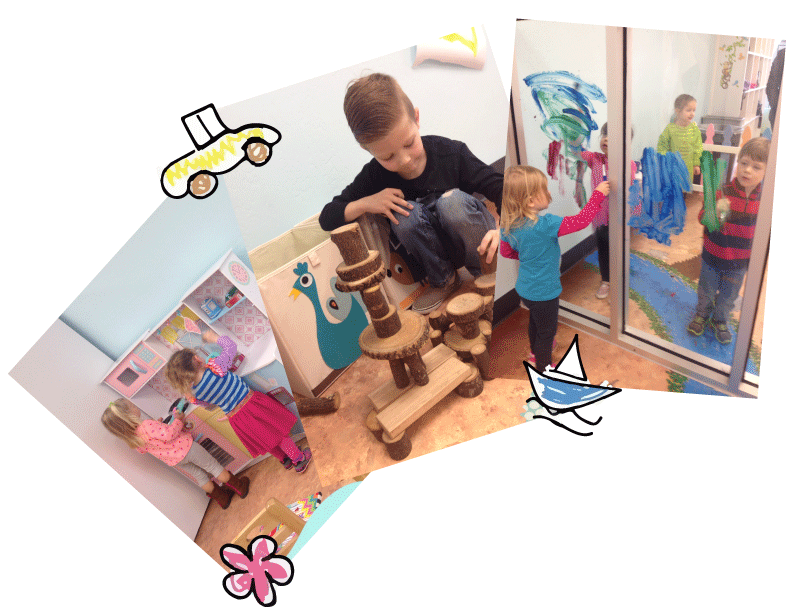 Come celebrate your little one's special day with us and customize your very own pARTy! Choose a theme and our enthusiastic teachers will help each child create multiple studio projects that they can take home. Best of all, leave the mess here!
About Our Parties
Designed for children 2 and up, but we ask that children under 3 are accompanied by an adult at all times.
Parties include one big teacher led activity, table crafts, unlimited easel painting, unlimited glass window printmaking, a decorated art bag for the birthday child, and time for free play!
Create your own activities based on your child's interests or choose from one of our popular, predesigned party themes!
We provide all of the art materials, as well as disposable tablecloths, paper plates, napkins, cups, utensils, and filtered water.
You provide any other food and drink you would like to serve, any ice if you're using a cooler, and any party decorations.
Timing is everything
We open our studio to you for 2 hours on Saturday or Sunday
From 10:00am-12:00pm, 1:00pm-3:00pm, and 4:00-6:00pm
The Price of Fun
Parties up to 12 children are $350
$15 per additional child
$100 non-refundable deposit applies toward your balance
Themes
We can customize your party to fit just about any theme, but here are some of our most popular ones!
Pixie Paradise
Land Before Time Dinosaur Delight
Flower Power
Car Creations
Just like mom does…. Pretend "Wine" and Paint Party
Choose from various party extras to make your day even more memorable!
Design your own invitations
Art Kit Party Favors
Decorate your own birthday shirt
Face Painting
We can order and pick up your cake for you
Decorate cupcakes with your guests using edible paint!
Bring in your favorite storybook characters for a meet and greet!
To plan a party or ask a question, give us a call! 480-621-6155