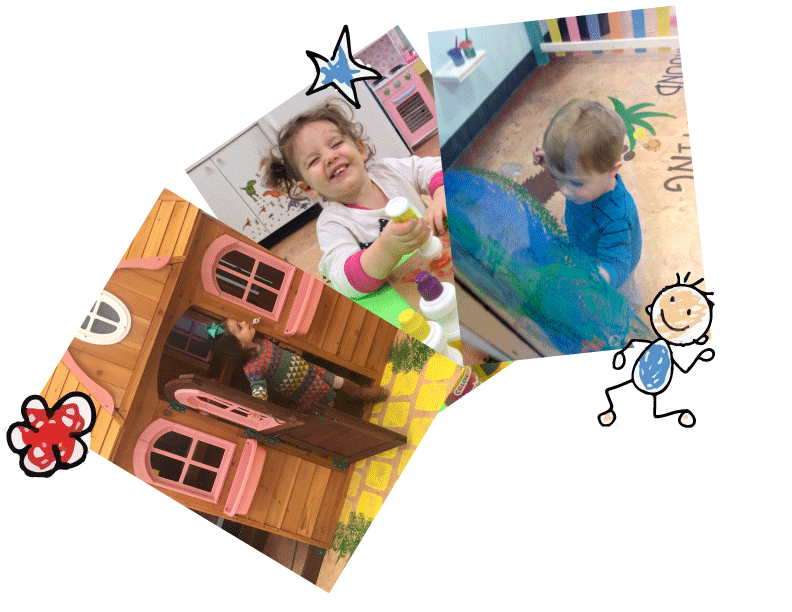 When school is out of session, send your child to Rachel's Young at Art Studio for a morning of art-filled fun! Camp includes arts and crafts, story time, dramatic play, sensory activities, and lots and lots of fun! Each child will come home with a bag full of art relating to the day's theme. We provide a healthy snack and filtered water, but we ask that you pack your child with a lunch and a change of clothes. There will be plenty of opportunities to get messy during camp days, which last from 9am to either 1 pm or 3 pm. You can even customize your child's camp schedule. Pay $55/$70 per day (based upon pick up time) or $250/$300 for an entire week of fun. Children must be potty trained to attend camp. Campers are generally 3-8 years old.
Spring Camps
Summer Camps
Fall Camps
Monday, January 7 SUSD Professional Development Day $55/$70
Monday, January 21 Martin Luther King, Jr. Holiday $55/$70
Monday, February 18 Presidents Day Holiday $55/$70
March 11-22 Spring Break Camp $55/$70 per day or $250/$300 for the week
Friday, April 19 Good Friday $55/$70
Monday, May 27 Memorial Day Holiday $55/$70
May 21-25 Welcome To Summer!
May 28-June 1 Memorial Day/Under The Sea
June 4-8 Peace, Love And Art
June 11-15 Glitter, Shimmer, And Shine
June 18-22 Superheroes To The Rescue
June 25-29 Tropical Paradise
July 2-6 four days $200/$250 Red, White, And Blue
July 9-13 Welcome To The Jungle
July 16-20 Art Around the World
July 23-27 The Science Of Art
July 30-August 3 Once Upon A Time
Monday September 3 Labor Day Holiday $55/$70
October 8-12 Fall Break $55/$70
December 24-January 4 Winter Camp (closed December 25 and January 1) $55/$70 per day 
To register for a camp or ask a question, give us a call! 480-621-6155