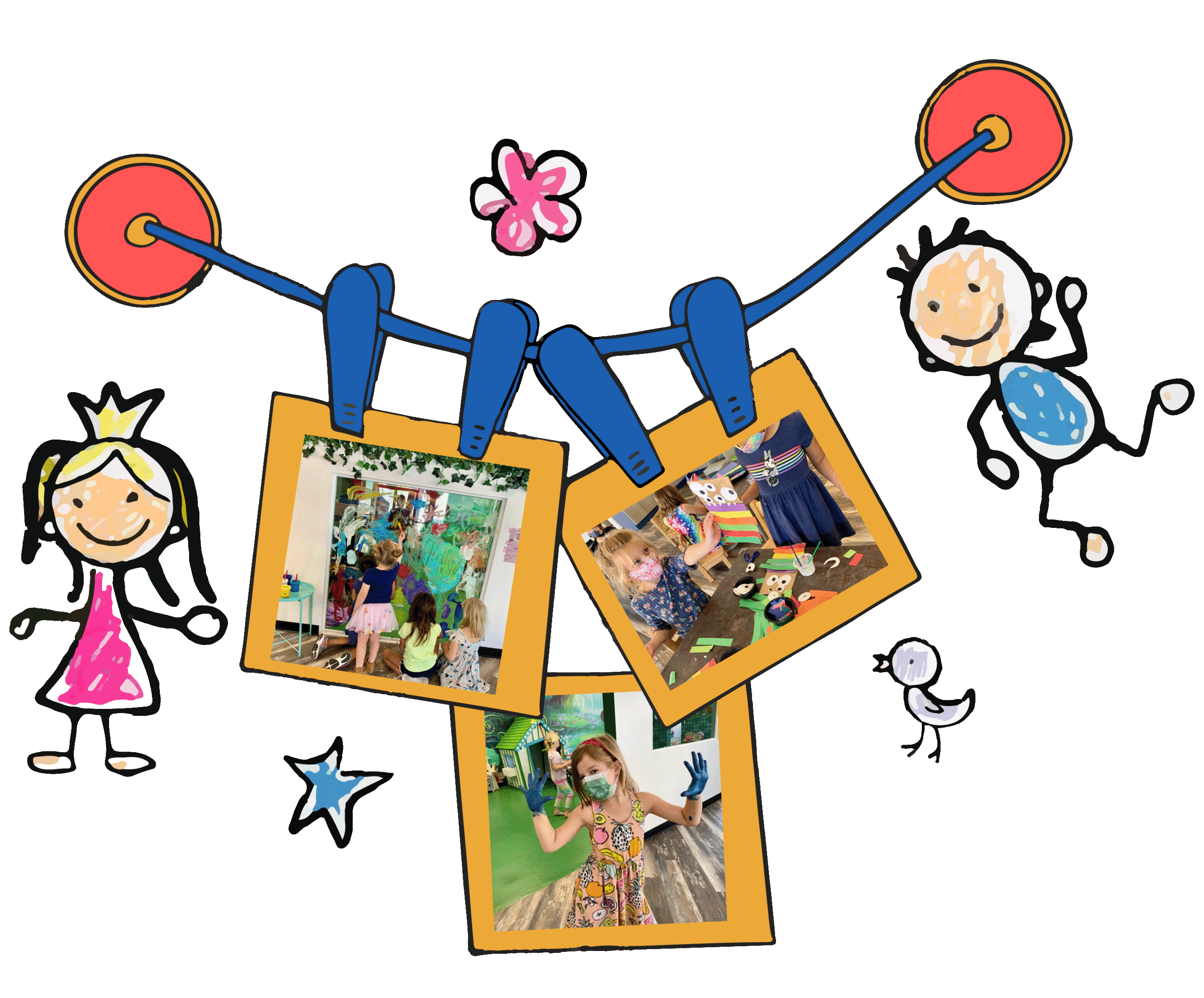 When school is out of session, send your child to Rachel's Young at Art Studio for a morning of art-filled fun! Camp includes arts and crafts, story time, dramatic play, sensory activities, and lots and lots of fun! Each child will come home with a bag full of art relating to the day's theme. We provide a healthy snack and filtered water, but we ask that you pack your child with a lunch and a change of clothes. There will be plenty of opportunities to get messy during camp days, which can be customized to last anywhere from 8am to 5:30pm. Pay $60-$105 per day (based upon pick up time) or $270-$472.50 for an entire week of fun. These prices do not include any sibling or early registration discounts, which are an additional 10% off! Children must be potty trained to attend camp. Campers are generally 3-8 years old. No need to switch up your work or appointment schedule, we've got you covered with our flexible camp hours!
Cancelation Policy: To receive a full refund, you must cancel your child's camp reservation at least a week before the event date. Otherwise, you will receive studio credit.
*Please note, if you drop your child off before 8:50am or pick your child up more than 10 minutes after your registered pick up time, you will be charged $10 for Early or After Care.
Monday, January 18 Martin Luther King, Jr. Holiday $60/$75
Monday, February 15 Presidents Day Holiday $60/$75
Friday, March 26-Friday, April 2 Good Friday/Passover Break $60/$75 per day $270/$350 per week
May 12-14 Pre-Summer Camp $225
Monday, May 31 Memorial Day Holiday $60/$75
To register for a camp or ask a question, give us a call! 480-621-6155